Craighead Old Girls' Association
2018 Committee
Patron          Patsy Mckenzie
President     Juliet Shallard
Secretary     Pip Harrison
Treasurer    Caroline Goslin
Committee  Amelia Dale, Rebecca Dobbs, Ann Johnston, Phillipa Guerin, Sara Rowley, Vicky Steven, Liz Munro.
Craighead Old Girls' Association (COGs) is run by a voluntary committee representing over 4000 Old Girls.
COGs enables past pupils to stay in touch with class mates and connection with our School. COGs have compiled a database of past pupils which allows us to provide information upon request to Old Girls wanting addresses for class reunions, contacts for Old Girls in their area or contacts for Old Girls overseas. The association has active branches in different parts of New Zealand and Old Girl contacts around the world, offering:
Information on events happening i.e. year group reunions, School events, productions etc.
fellowship within the Craighead family past and present
the opportunity to renew and continue friendships from your school days
continuing contact with Craighead Diocesan School and news of the school
links with the branches throughout New Zealand
avenues to continue supporting Craighead now and in the future
an our annual newsletter
With the technology we have available to us today the focus of the Old Girls' Association is about staying connected. We work on rekindling those friendships made during school days, helping Old Girls to stay in contact, keeping the Craighead family spirit alive.
Membership
Membership is open to all students who attended Craighead Diocesan School.
A Life Membership Subscription is $150.
For current students at Year 9 wishing to become a Life member when they finish Craighead, can have the amount of $7.50 a term added to their school account, which over the period of 5 years will be paid in full.
If you did not take up the opportunity whilst at school to become a Life Member and would like to, please complete the online membership form.
If you have any news of Craighead Old Girls that you would like included in our annual newsletter or you have changed your contacts / address then please email us at: admin@craighead.school.nz
or write to: Craighead Old Girls' Association, Craighead Diocesan School, Wrights Avenue, TIMARU 7910.
Our COGs out in the world:
Former Craighead student nails audition for X-Factor Australia with brother
ESTHER ASHBY-COVENTRY
Finley and Isla Brentwood, better known as the Brentwood Duo, may go on to worldwide fame, judging by this performance.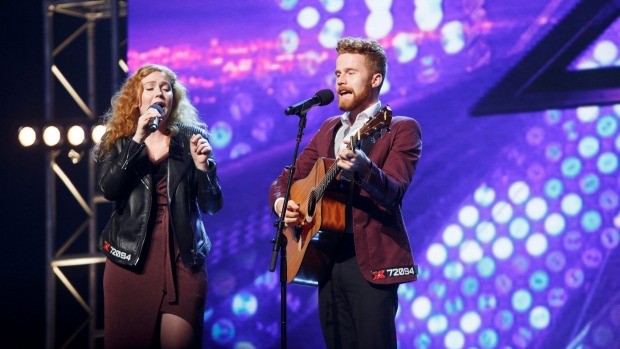 A former Craighead student and her younger brother received a standing ovation for their audition on television talent show X-Factor Australia over the ditch on Monday.
Siblings Isla and Finley Brentwood thrilled the judges, playing an acoustic version of Major Lazer's hit Powerful. The brother- sister combo are better known as Brentwood Duo and were one of the best 300 out of 6000 entrants to make it through to the TV audition, and beyond.
"Appearing on the X -Factor was like no performance I've ever done. It was incredibly nerve-wracking and exciting to sing in front of three huge stars (Iggy Azalia, Guy Sebastian and Adam Lambert) that I admire so much," Isla said. "I was definitely surprised by their reaction! We didn't think that they would hate it but it was incredible to hear such positive feedback from them."
Isla Brentwood attributes her time at Craighead as starting her career as a performer. "I had grown up singing but at Craighead I learned how to perform." Craighead Diocesan School head of department music Vicki McLeod remembered Brentwood as "innately talented". "She always had a beautiful warm, mature voice." Brentwood was in the school Chorale in 2004 and 2005 and in a band called Paradox. "She had (stage) presence," McLeod said.
Brentwood still thought about conversations she had with her teacher. "[McLeod] honed my skills and cultivated my love of harmony and blend. She put me on the path to where I am now and I will never be able to thank her enough," she said.McLeod saw the Australian audition footage and thought the siblings' voices were beautifully matched.
After leaving school Brentwood went on to study at the National Academy of Singing and Dramatic Art Nasda and was one of six old girls who performed in the Leading Ladies production for the Craighead centenary in 2011.
Originally from Queenstown, the musical duo now live in Melbourne. "Fin and I are really excited about the journey ahead and we are so proud to have the support of Timaru and New Zealand behind us. We can't wait for Bootcamp," Brentwood said.
 – Stuff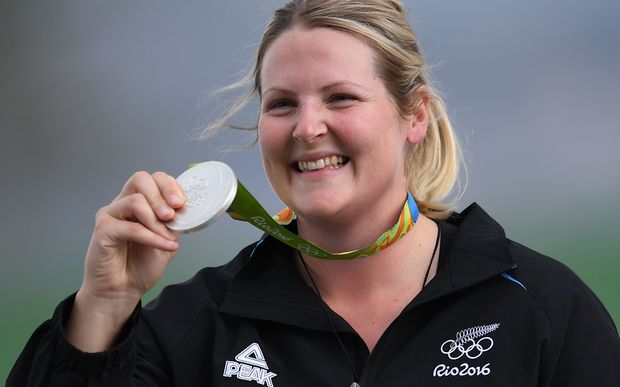 Natalie Rooney – Silver at the 2016 Rio Olympics for Trapshooting – Well done Natalie!!!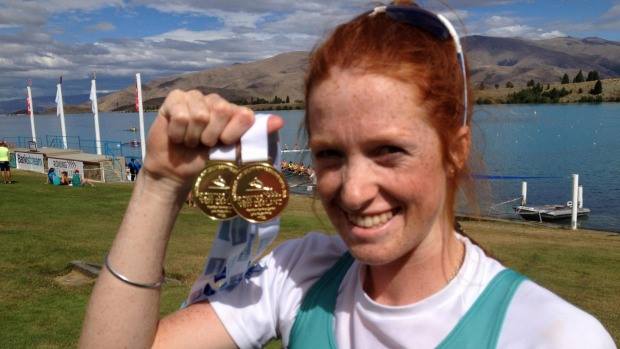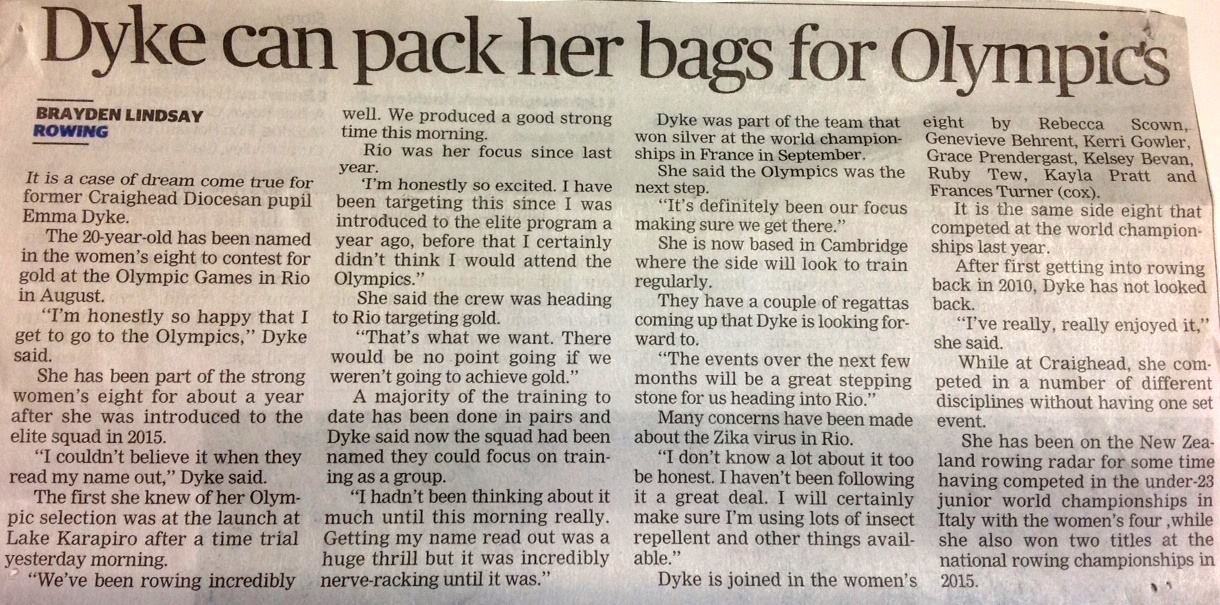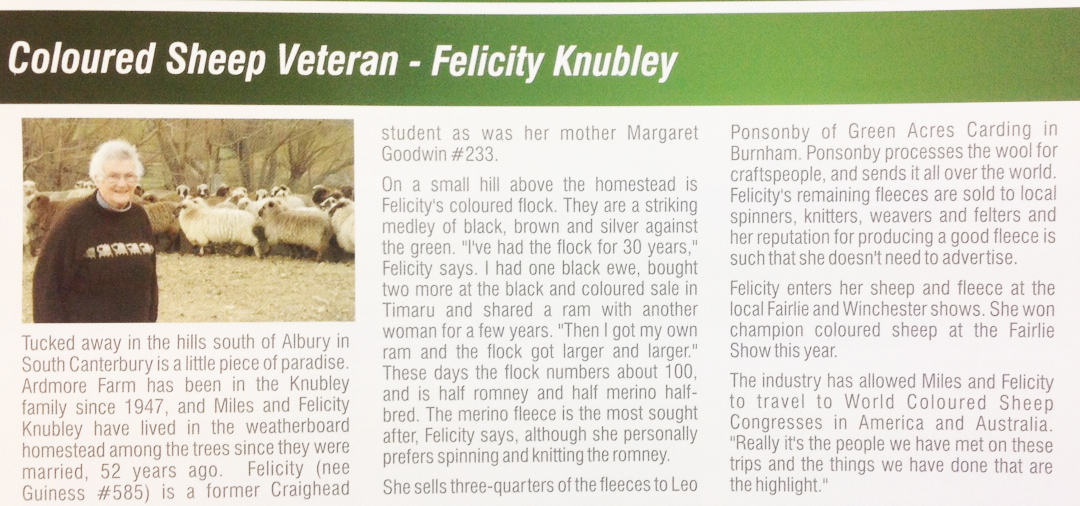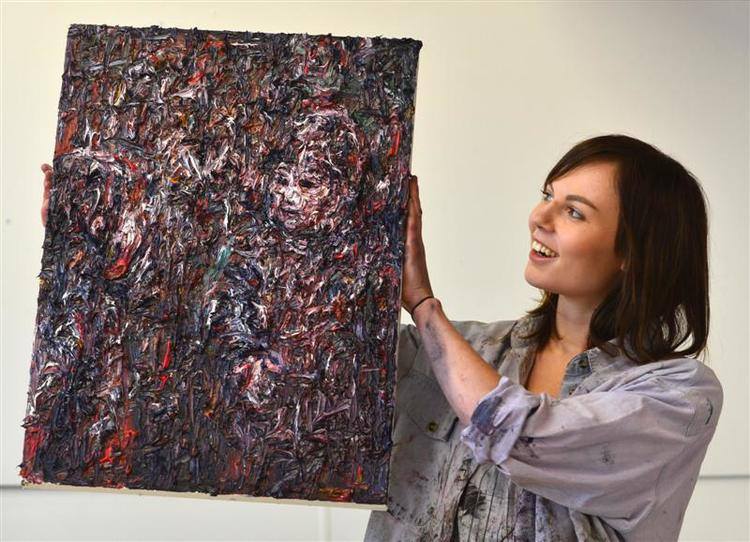 Parents' & Friends' Association
Parents and Friends are involved in a variety of social and fundraising activities which aim to support the special character and values of Craighead, whilst promoting open communication between the school and parents/caregivers.
Opportunity to:
Meet other parents in a relaxed, informal setting
Find out what is happening around the school
Ask questions
Share ideas
Become involved in the future of your daughter's education
We offer practical and financial support:
We offer practical and financial support as required and have been involved in the following events & fundraisers:
Grandparents Afternoon Tea
Open Day and Inauguration Day
Motivational Speakers
Hosting of International Students from Hong Kong
School Ball
Variety Show
Hat and Hair
Parents and Friends have helped and supported:
Parents and Friends have helped and supported the school community over the last few years with:
Hexagonal picnic tables with umbrellas
Bean bags for common areas
4 House Banners
$10,000 towards furnishing the new year 13 common room
$10,000 towards the new school van
Microwaves
$9,500 towards concreting the pool area
Mats for promotional tent and school entrance-way
New Gymnasium fitness equipment
Chairperson:               Marion Rolleston 027 612 6688
Vice Chairperson:    
Treasurer:                    Carolyn Lyttle      021 377 389
Secretary:                    Tracy McLeod     027 6090 656
Representatives from Parents and Friends on the Board of Proprietors:  
Teresa Templeton, Wendy Taggart
Meetings:
Are advertised in the school newsletter calendar. All welcome to come along. Meetings include regular reports from:
Ms Lindy Graham, Principal
Board of Proprietors
Board of Trustees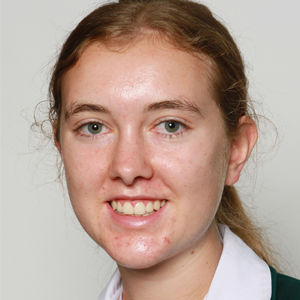 Milly Ford
Head Girl 2020
My Story
Having watched older year groups make anew beginning outside the Craighead school doors, I realise that my time is nearing.Although I am unsure of what that new beginning may be for me, I am certain that Craighead is steering me in the right direction. But for now, I couldn't ask for amore exciting way to spend my final year than in the shoes of Head Girl. I started at Craighead in 2016 as a Year 9 student, ready to throw myself in many different directions.After spending the first term behind the strings of a guitar, I soon realised that my musical coordination was dismal. Despite that musical aspiration failing to go to plan, I am forever grateful for the supportive and positive learning environment Craighead consistently provides. Over the past four years, I have played Netball and Basketball at a high level for both the school and representing South Canterbury. My height has certainly assisted me in this field, but I would like to think that it has been through hard work and dedication, from both myself and my coaches, that I have succeeded. This year I take on the role of running the Student Volunteer Army alongside Deputy Head Girl, Emma Jarvie. We all know that it is the service you are not obliged to give that people value the most. Therefore, I am eager to see the difference this committee can make through practicing the service values Craighead has instilled in us. I am humbled to be given the opportunity to lead such an exceptional school, and can't wait to work with Emma as we make every effort to fulfil our roles. Above all, we will be bold!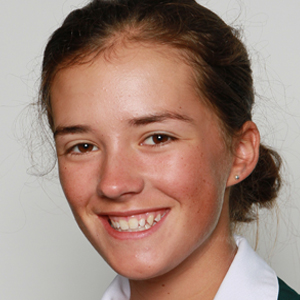 Emma Jarvie
Deputy Head Girl 2020
My Story
Starting at Craighead as a Year 7 student should seem like half-a-lifetime ago, but instead it feels like just last year that I was half the size I am now, in a uniform that was three sizes too big for me! It's a surreal feeling, knowing that this is my last year at Craighead, but nevertheless, I feel prepared for what is to come, whatever my future holds. I am thrilled to be spending my last year as Deputy Head Girl, alongside Head Girl Milly Ford, and all of the other student leaders. I am looking forward to getting to know all new and returning girls,and helping to create a sense of belonging,where everyone feels safe and comfortable enough to explore any and every opportunity that they are presented with.Over my time at Craighead, the support and guidance that I have received has helped me to experience new activities, groups and sports that I may not have in a different environment,including Rowing. I joined the Rowing squad in 2016 and haven't looked back. Being able to form bonds with girls across all age groups in the school and Rowing at regional and South Island levels, has been a highlight of my Rowing career. Finding something that you are passionate about, whether sporting or otherwise, is something that is integral in the Craighead culture and the school community will provide as much help and guidance as possible to make your goals happen; this is something that I have experienced first-hand. I am beyond excited for what's to come this year, working alongside Milly and the rest of our year group, as well as helping others in the school make bold choices that open up opportunities for years to come. I am thinking about studying Health Science at Otago University in 2021.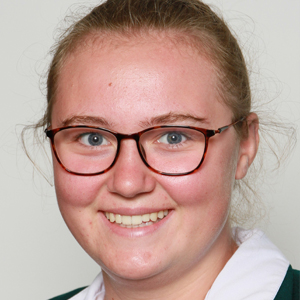 Emma van de Klundert
Head Boarder 2020
My Story
Starting as a boarder in Year 9 was a massive change for me and a lot to get used to but it has been one the best decisions that I have made. Boarding has given me so many opportunities to grow my independence and also embrace new and different activities and sports. I have been involved in a range of different sports such as Basketball, Hockey and Rugby, each of which has taught me the benefits of having a team around you. From day one I have developed strong friendships that make it feel like I am living alongside my sisters – we will always have each others backs to bring out the best in each other. Being Head Boarder for 2020 is an amazing opportunity that will help me to grow my leadership skills, although this will come with its challenges, I am looking forward to tackling these with the help of Mackenzie Christie, Deputy Head Boarder, and the boarding supervisors, to make the Boarding House a home away from home. Boarding is a huge part of the Craighead community as it helps to develop that core sense of belonging. I love the way everyone is encouraged to try new things and be bold enough to break barriers.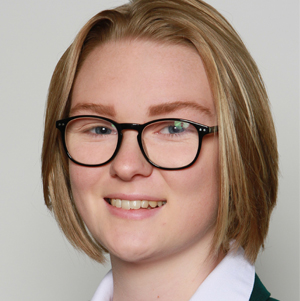 Mackenzie Christie
Deputy Head Boarder 2020
My Story
Coming into Craighead in Year 12, I was apprehensive to say the least. This was my first boarding experience and I was extremely nervous to be living six hours away from my family in Te Anau and the familiar small-school environment to which I had become accustomed. However, I was immediately welcomed into the boarding house and school community by teachers, boarding staff and students. Making the move to Craighead was a big decision for me but the friends I have made and the opportunities available have made it worthwhile. Being accepted into the Chorale has been a highlight for me as my previous school did not offer co-curricular music opportunities. It was a privilege to perform with the Chorale at national level last year. Boarding has helped me become more mature and given me a real sense of the importance of community. It has allowed me to develop organisational skills and become more independent. I am extremely grateful to be Deputy Head Boarder for 2020. I am enjoying working alongside Head Boarder, Emma van de Klundert and the Year 13 students to support and encourage the younger students so that they can make the most of every opportunity and reach the full potential that Craighead has to offer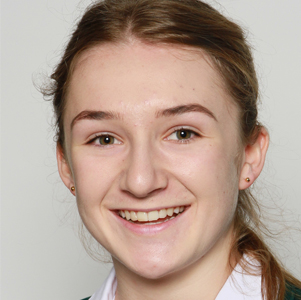 Nicole Arundell
Sacristan 2020
My Story
Having an older sister at Craighead when I started in Year 7 meant I was very excited to join the Boarding House family, and the welcoming close knit environment of Craighead also helped me to settle in very quickly. I came from the small rural town of Fairlie to my second home in Timaru, which was certainly a new experience for me at the time. I soon began to realise just how much my new school had to offer. I've tried to make the most of those opportunities over the years and have taken part in many sports including Hockey,Touch Rugby, Basketball, Cross Country and Snow Skiing, as well as cultural activities such as Chorale, Kapa Haka and Chapel committee.Now, as a Year 13 student, I am able to give back to the Craighead community through my role as Sacristan. I joined the Chapel committee in Year 7 and now my deputy Danielle, Rev Lucy and I are delighted that over a 100 students have joined us on the committee this year, as this is a rewarding way for them to give service to the school.Over the past amazing six years, I have been able to witness the wonderful development of the school. Whether it is implementing new systems,or new infrastructure, Craighead has come a long way, whilst still retaining important traditions that have stood the test of time. That is why I am especially pleased to be upholding the special character of the school through the Chapel. For this final year, I intend to embrace all that Craighead has to offer whilst fulfilling my role as Sacristan and encouraging the special character of our unique school. Next year I will be taking a new direction, as I am having a Gap year to volunteer and travel overseas before going to University. I feel Craighead has prepared me well for the challenges to come.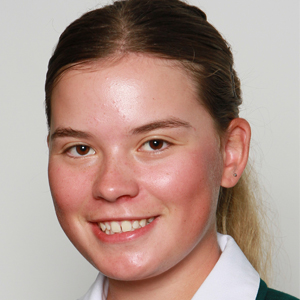 Danielle Jarvie
Deputy Sacristan 2020
My Story
Having started Craighead as a Year 7 student almost seven years ago is a crazy feeling! Now in my last year, I can look back fondly over my time at Craighead and I feel incredibly grateful to have been given so many opportunities which all have allowed me to thrive. During my six years I have immersed myself in a vast range of sporting,cultural and service activities ranging from Chapel committee to Debating and everything in between.I am incredibly honored to be finishing my time at Craighead as Deputy Sacristan and I am beyond excited to work alongside Head Sacristan, Nicole Arundell and Rev Lucy this year. The unique special character that Craighead offers is something that I feel very proud to be a part of and it is wonderful to see a vast number of girls giving service back to the school with over 100 members on the Chapel committee this year. As Deputy Sacristan I have the opportunity not only to give service to the school but also in the wider community through St John's Church. With the guidance and mentoring I have received throughout the past six years I was willing to take a step outside my comfort zone and try a sport that would completely throw me into the deep end.Being part of the Rowing squad in my U16 and U17 seasons is an experience I will cherish for the rest of my life. Not only the physical benefits,but also the skills gained such as resilience,determination and time management, are those that I can use in all aspects of my life. I am loving working alongside Nicole and the other Year 13 students and seeing both the returning and new girls fully immerse themselves in the special character aspect of the school. Looking towards the future, my plans at this stage are to study Law and a BASc majoring in Politics and minor in Environment and Society.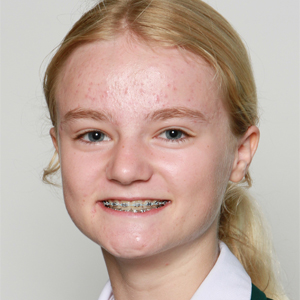 Charlotte Howe
Performing Arts Leader 2020
My Story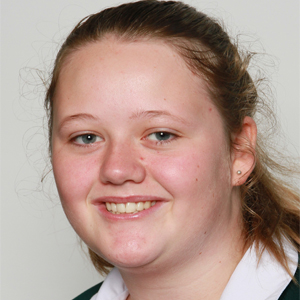 Laura Kelliher
Deputy Performing Arts Leader 2020
My Story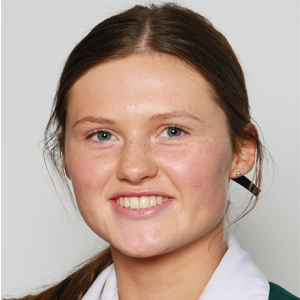 Alexandria Hutton
Cultural Leader 2020
My Story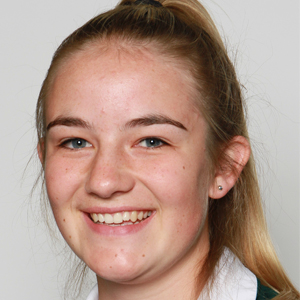 Molly Devries
Deputy Cultural Leader 2020
My Story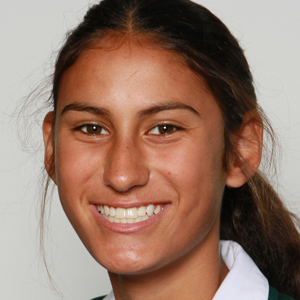 Kristie Brown
Sports Captain 2020
My Story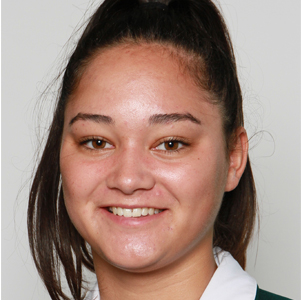 Angel Ellerbroek
Deputy Sports Captain 2020
My Story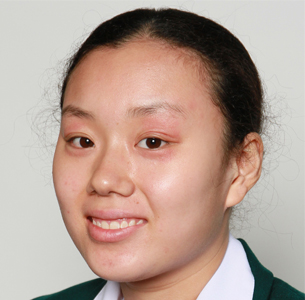 Shoko Mizuta
International Student Leader 2020
Deputy Int'l Student Leader
My Story
Lucy Tregenza
Te Rawhiti House Leader 2020
My Story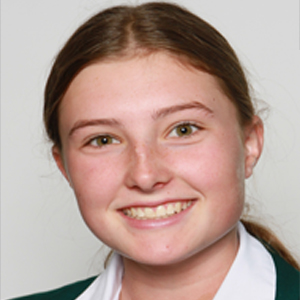 Eve Hyslop
Deputy Te Rawhiti House Leader
My Story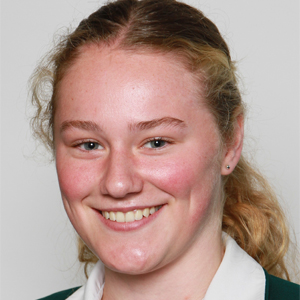 Emily Smith
Te Raki House Leader
My Story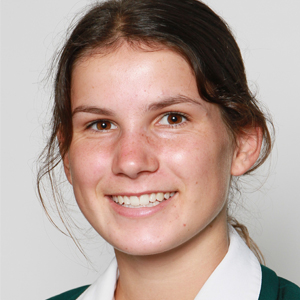 Rosa Dobbs
Deputy Te Raki House Leader
My Story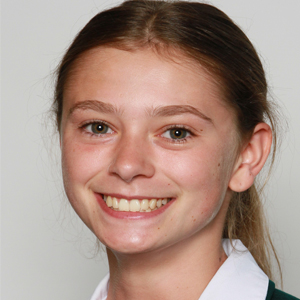 Tessa Rolleston
Te Uru House Leader
My Story
Olivia Jackson
Deputy Te Uru Leader
My Story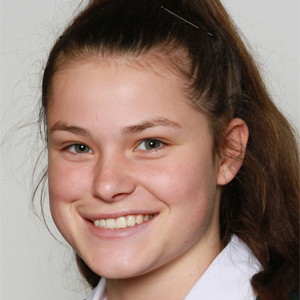 Danielle Tippett
Te Tonga House Leader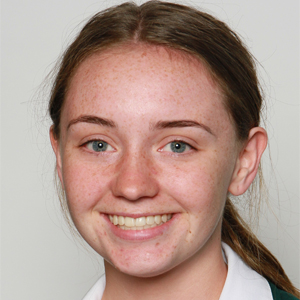 Sophie Tucker
Deputy Te Tonga House Leader