Mrs Claire Spiers –
Careers Advisor
Contact details: Careers Advisor -Mrs Claire Spiers: spierscl@craighead.school.nz
Events Coming:
UNIVERSITY OF CANTERBURY – INFORMATION EVENING
Wednesday 9 June, 6.30-9.00pm
UC Campus, Central Lecture Theatres – 73 Clyde Road, Christchurch
The University of Canterbury invites future students and their families to attend a hui tairanga information evening and find out everything you need to know about life and study at UC – Degree and course information, Scholarships, Accommodation and Student Support.
Please register as spaces are limited.
Contact Mel Ward – 03 369 2782  email: mel.ward@canterbury.ac.nz
https://www.eventbrite.co.nz/e/uc-hui-tairanga-otautahi-info-evening-christchurch-tickets-136524976881
---
ARA INSTITUTE OF CANTERBURY, TIMARU – OPEN DAY
Thursday 10 June, 3.30-6.30pm
Starz Restaurant, TA Building, Timaru Campus
Discover how to get the skills you need for the job you want. Explore more than 150 career-enhancing study options, learn about the Ara Advantage, talk to tutors, tour the campus and enrol on the day. Timaru Campus has no formal timetable but you are welcome to drop into the STARZ restaurant located in the TA Building by the main entrance, between 3.30-6.30pm, to meet tutors, gather information and tour the campus.
For further details email: engagement@ara.ac.nz
---
University of Otago and Otago Polytechnic, South Canterbury Information Evening
Thursday 17 June, 7-9pm
Summit Room, Landing Services Conference Centre, Timaru
Prospective senior students and their parents and caregivers are invited to come along to hear about study options, scholarships, support services, accommodation options and much more. Hear about Accommodation (Life in a Residential College), Admission, Scholarships and Costs, Study Options (Arts, Law, Business, Sciences and Health Sciences).
Please register at: https://www.otago.ac.nz/liaison/information-events/index.html
---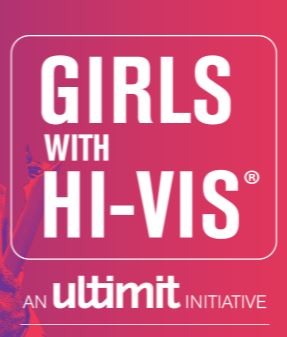 GIRLS WITH HI-VIS
Careers in NZ's Infrastructure Industry
Infrastructure is booming and in need of workers. Girls with Hi-Vis® is a unique opportunity for women to find out about job options they had never previously considered or did not realise were available. The event gives young women the opportunity to visit a local infrastructure to learn about career opportunities, gain hands-on experience and hear from inspirational women in the industry.